Treatments
Arthroscopy, also referred to as keyhole or minimally invasive surgery, is a procedure in which an arthroscope is inserted into a joint to check for any damage and repair it simultaneously. An arthroscope is a small, fiber-optic instrument consisting of a lens, light source, and video camera. The camera projects images of the inside of the joint onto a large monitor, allowing your surgeon to look for any damage, assess the type of injury and repair the problem.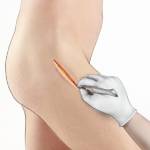 Traditionally, total hip replacement will be performed through a 10–12-inch-long incision made on the side of your hip. A minimally invasive approach has been developed in recent years where surgery is performed through one or two smaller incisions rather than the single long incision as in the traditional approach. Advantages of the newer approach are lesser muscle dissection, minimal pain, quicker recovery and faster rehabilitation.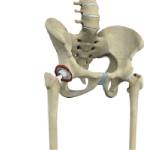 During total hip replacement, the damaged cartilage and bone are removed from the hip joint and replaced with artificial components. At times, hip replacement implants can wear out for various reasons and may need to be replaced with the help of a surgical procedure known as revision hip replacement surgery.