Conditions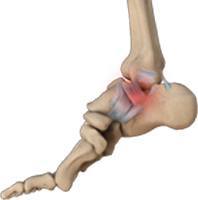 A sprain is the stretching or tearing of ligaments, which connect adjacent bones and provide stability to a joint. An ankle sprain is a common injury that occurs when you suddenly fall or twist the ankle joint or when you land your foot in an awkward position after a jump. Most commonly it occurs when you participate in sports or when you jump or run on a surface that is irregular.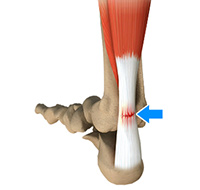 The Achilles tendon is a strong, fibrous cord present behind the ankle that connects the calf muscles to the heel bone. It is used when you walk, run and jump. The Achilles tendon ruptures most often in athletes participating in sports that involve running, pivoting and jumping. Recreational sports that may cause Achilles rupture include tennis, football, basketball and gymnastics.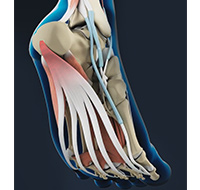 Plantar fasciitis refers to inflammation of the plantar fascia, a thick band of tissue that is present at the bottom of the foot. It runs from the heel bone to the toe and forms the arch of your foot. Plantar fasciitis is one of the most common causes of heel pain. It is most often seen in middle-aged men and women, but may also occur in those who are constantly on their feet.
The ankle joint is composed of three bones: the tibia, fibula and talus, which are articulated together. The ends of the fibula and tibia (lower leg bones) form the inner and outer malleolus, which are the bony protrusions of the ankle joint that you can feel and see on either side of the ankle. The joint is protected by a fibrous membrane called a joint capsule, and filled with synovial fluid to enable smooth movement.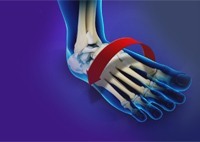 Ankle instability is a chronic condition characterized by a recurrent slipping of the outer side of the ankle. It usually results from repeated ankle sprains. It is generally noticed during movement of the ankle joint but can also occur during standing as well.