Treatments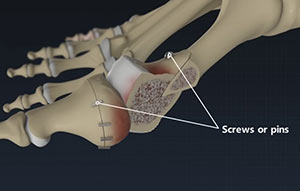 A bunion, also known as hallux valgus, is bony prominence at the base of the big toe, which often results in pain, redness and rubbing in footwear. The first metatarsal bone abnormally angles outward towards the other foot from its joint in the midfoot. A bunion can change the shape of your foot, make it difficult for you to find shoes that fit correctly and worsen the symptoms if left untreated.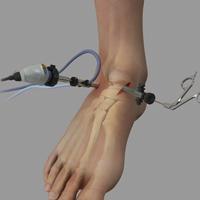 Ankle arthroscopy is a minimally invasive surgical procedure in which an arthroscope, a small, soft, flexible tube with a light and video camera at the end, is inserted into the ankle joint to evaluate and treat a variety of conditions.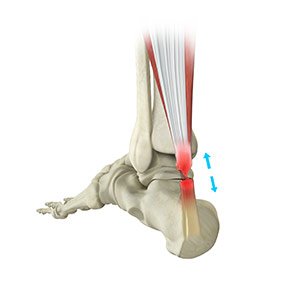 Tendons are the soft tissues connecting muscle to bone. The Achilles tendon is the longest tendon in the body and is present behind the ankle, joining the calf muscles with the heel bone. Contraction of the calf muscles tightens the Achilles tendon and pulls the heel, enabling the foot and toe movements necessary for walking, running and jumping.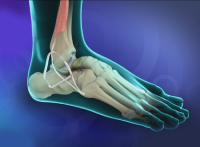 A sprain is the stretching or tearing of a ligament. Ligaments connect adjacent bones in a joint and provide stability to the joint. An ankle sprain is a common injury and occurs when you fall or suddenly twist the ankle joint or when you land your foot in an awkward position after a jump. It most commonly occurs when you participate in sports or when you jump or run on a surface that is irregular.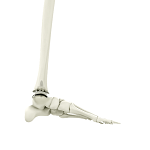 The ankle joint connects the leg with the foot and provides free movement to the foot. It is formed by connecting the bones of the lower leg, tibia and fibula, with the talus, or ankle bone. The surface of the ankle bones is covered with an articular cartilage. Damage to this cartilage leads to a condition called an arthritic ankle, which results in pain and impaired movement of the ankle. Infection, bone fracture, connective tissue disorder, excessive stress, and certain disease conditions such as rheumatoid arthritis and osteoarthritis are causes of ankle arthritis.