Treatments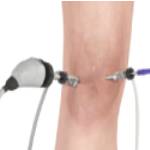 Knee arthroscopy is a common surgical procedure performed using an arthroscope, a viewing instrument, to diagnose or treat a knee problem. It is a relatively safe procedure and you will usually be discharged from the hospital on the same day of surgery.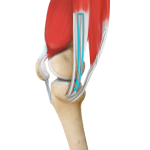 The anterior cruciate ligament (ACL) is one of the major stabilizing ligaments in the knee. It is a strong rope-like structure located in the center of the knee running from the femur to the tibia. When this ligament tears, it does not heal on its own and often leads to the feeling of instability in the knee.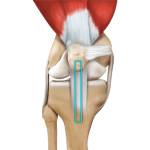 A tear of this ligament can make you feel as though your knees will not allow you to move or even hold you up. Anterior cruciate ligament reconstruction is surgery to reconstruct the torn ligament of your knee with a tissue graft.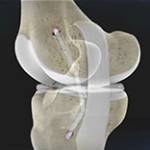 PCL injuries are very rare and are more difficult to detect than other knee ligament injuries. Cartilage injuries, bone bruises, and ligament injuries often occur in combination with PCL injuries. Injuries to the PCL can be graded as I, II or III depending on the severity of injury.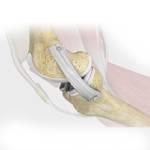 An injury to the MCL may occur as a result of direct impact to the knee. An MCL injury can result in a minor stretch (sprain), or a partial or complete tear of the ligament.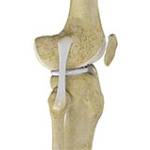 Tears or injury of the LCL may cause instability of the knee that can be either reconstructed or repaired to regain the strength and movement of the knee.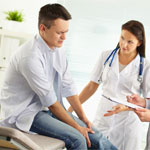 Total knee replacement is the surgical treatment for knee arthritis, where the damaged knee is removed and replaced with an artificial knee implant. Traditionally performed as an inpatient procedure, total knee replacement surgery is now being conducted on an outpatient basis, allowing you to go home on the same day of the surgery.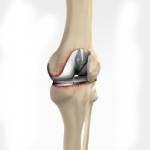 Revision knee replacement surgery involves replacing a part or all your previous knee prosthesis with a new prosthesis. Although total knee replacement surgery is successful, sometimes the procedure can fail due to various reasons and may require a second revision surgery.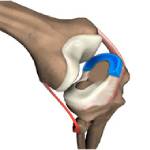 A meniscus tear is the commonest knee injury in athletes, especially those involved in contact sports. A sudden bend or twist in your knee can cause the meniscus to tear. This is a traumatic meniscal tear. The elderly are more prone to degenerative meniscal tears as the cartilage wears out and weakens with age.